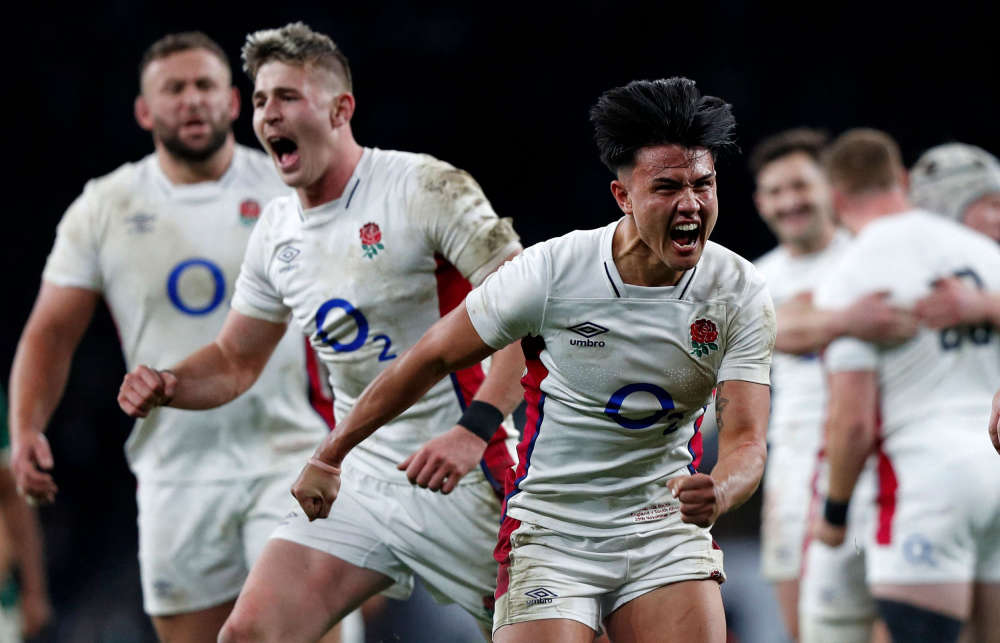 England national rugby team. Image credits: news.co.uk
For every Six Nations competition played, millions of fans gather at the pub, at home or in stadiums to watch five weeks of live rugby. The tournament is a guarantee to cheer your national team whether you are English, Welsh, Scottish, Irish, French or Italian.
Since its creation, the tournament has been played every single year with the exceptions of war times and postponed during the COVID-19 pandemic. The five weeks of rugby are an annual date in the calendar to watch your favourite teddy bears tackle their opponents and show off their perky bottoms and colourful mouth shields.
But, like me, every year you may be asking yourself all sorts of questions about rugby and the Six Nations. So, let's attempt to unfold some history.
The Six Nations is the modern version of the original Home Nations Championship, created in 1883, which brought England, Scotland, Ireland and Wales together in a friendly home competition. France was then added as a competing nation in 1910. The four nations became Five. The turn of the century (and millennium) brought a sixth and final nation; Italy. The tournament saw its final modification and became what is now known as the Six Nations.
Rugby is the ninth most popular sport in the world. Whether practiced or watched on television, the sport is celebrated across the globe. The Rugby World Cup further brings the sport its most audience, with a record of 857 million viewers for the 2019 World Cup in Japan.
Rugby has similarities with other sports played around the world, such as Canadian, American and Australian football, as well as many other crazy cousins. However, the modern version of the sport is said to have originated in England in recent times; rugby dates back to the mid- 19th century, although it is believed the carrying and tossing of a ball first started in the Middle Ages. Since its popularization in the late 1800s, rugby football experienced a split in 1895 between rugby league (thirteen players) and rugby union (fifteen players). The sport was codified at Rugby School, grammar school for boys in Rugby, Warwickshire, in 1845. A shoemaker from the same town was credited with the invention of the oval shaped ball.
The geographical location of its origin may explain the popularity of the sport in its neighbouring countries, and certainly justifies the creation of a tournament such as the Six Nations.
So as the first weekend of this 2022 edition ends, what are your predictions?
Article references:
https://en.wikipedia.org/wiki/Rugby_football
https://en.wikipedia.org/wiki/Rugby_School
https://www.ofcom.org.uk/__data/assets/pdf_file/0025/37636/rfu.pdf
https://gulliverstravel.co.uk/clubhouse/history-six-nations
https://en.wikipedia.org/wiki/Six_Nations_Championship
https://www.sportsballshop.co.uk/sportsballblog/the-history-of-the-6-nations-rugby-championships/
https://www.guinness.com/en-gb/rugby-guinness-six-nations/
https://www.sixnationsrugby.com/history/