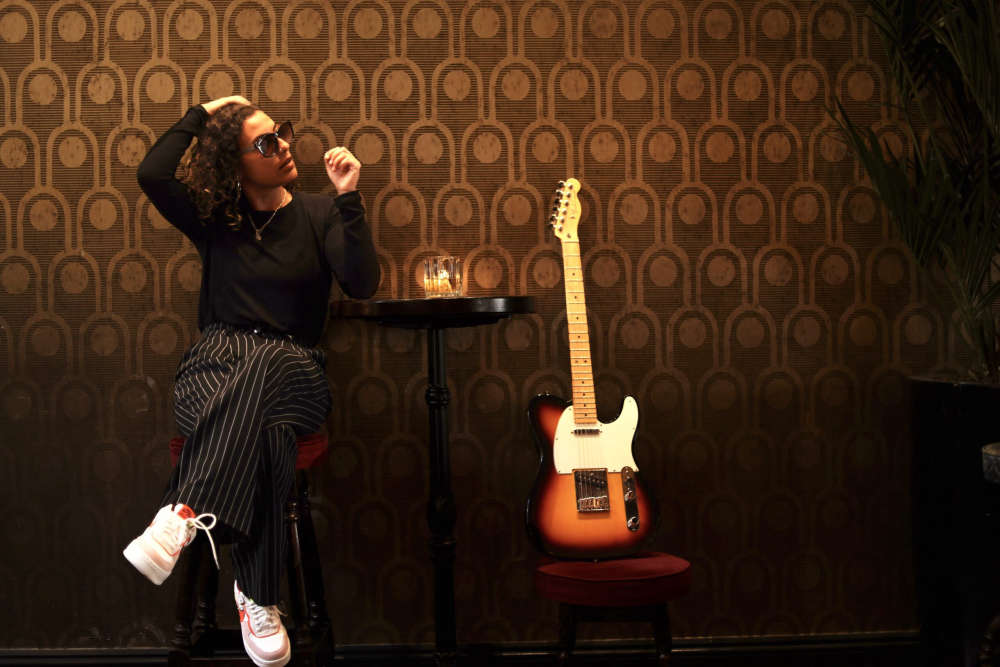 "I know it doesn't really fit into my current style but, as a kid, I idolized Elton John. I admired the singer and musician he is and the joy he spread through music".
Two weeks after the release of her first EP, Nadia Moon, singer and songwriter from Brighton, is preparing for her first ever concert. We got her talking about her musical background and style.
How long have you been singing for? "Years and years. I played instruments before I even sang. I started piano when I was 4. I was self-taught to start with and later had lessons. Weirdly, the first tune I learned was the Eastenders theme song. My mum was in the other room and heard it, questioning why it was on so early. She then came into the room I was in and saw me playing. But I quickly got frustrated with the piano. I wanted something more portable, so I taught myself to play guitar. From there I started singing to accompany myself. The rest is now history".
How would you best describe your style? "I take a lot of influence from jazz and Motown. That's what I got brought up listening to and I just love it. The groove and instrumentalization speak to me. You can hear instruments being played as opposed to styles like techno, which I also really like".
If you live locally to Brighton, you may have come across the talented singer and guitarist that she is. She goes around pubs and bars singing live covers of popular songs. "I started 'gigging' since I was about 19. From there I've managed to live off my music. Gigs also include venues such as weddings; obviously function work isn't what I want to do forever but it helped me. Another bonus with this type of work is networking – not only through meeting people who offered me work but also for meeting other musicians. In fact, this is how I met my current band".
With her first concert coming up, Nadia is rehearsing with her large band: "There's nine of us in total. I went from one to nine in the space if a year, which is crazy. I do lead vocals and rhythm guitar, as well as piano on a couple of tracks. Then I've got a lead guitarist, keys player, drummer, bassist, saxophonist and trumpetist. And finally, a couple of backing singers. It's a big band, so I hope it will fill the stage nicely".
How did you end up with such a big band when you started alone a year ago? "Whenever I'm writing stuff, I get a full sound idea which involved this many instruments. When recording you can always track over it but live is a different story. If you haven't got these other parts, it sounds empty".
With such a promising concert, it is hard to think Nadia isn't going to kill it on stage. Having waited years to make some of her songs come to life, her concert at the Hope and Ruin (Brighton) on Monday 14th of March will be one not to miss. If you haven't already, go listen to her released EP on streaming platforms for a taster of what's to come.